What We Do Best
This Unit partners with world-class experts in the disciplines most needed by federal agencies, and our partners provide expertise in five main areas.
Inventorying, monitoring, and indicators of ecological and habitat health
Cave, karst, and cliff ecosystems
Invasive species
Restoration of ecosystems, habitat, and species
Urban-wildland interaction
Our Projects
We develop interdisciplinary projects that address the cultural, social, and natural resource issues of the Southern Appalachian region. Some example project areas include:
Archeological surveys
Vegetative inventories
Visitor use and impact studies
Wildlife and wildlife habitat studies
Development of ecological models
Oral history interviews
See past project examples from this Unit.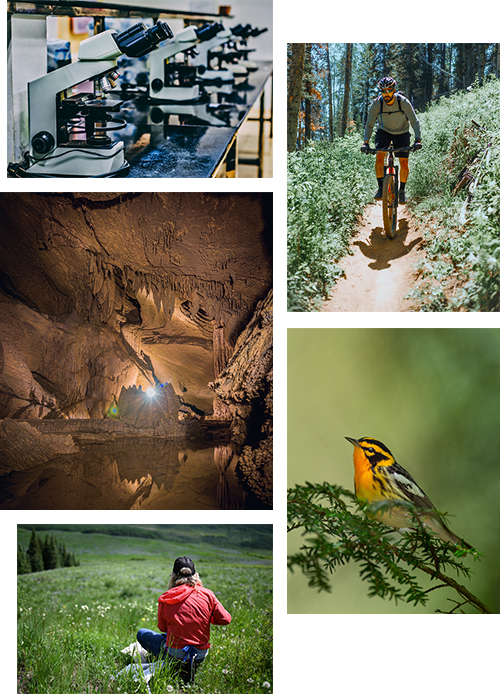 Our Location
The Southern Appalachian Unit is housed at the University of Tennessee within the Department of Forestry, Wildlife and Fisheries. The Unit is represented by a geographic area where universities, institutes, NGOs, state agencies, and federal units commonly associate with each other.
The Southern Appalachian Unit's work and partners extend into many states: Ohio, West Virginia, Virginia, North Carolina, South Carolina, Georgia, Alabama, Tennessee, and Kentucky.
---
University of Tennessee Contacts
Unit Director:
Don Hodges, Department Head and Professor
Unit Manager:
Ray Albright, Adjunct Assistant Professor
Unit Administration:
Alyssa Merka, Communications Specialist
FAQs